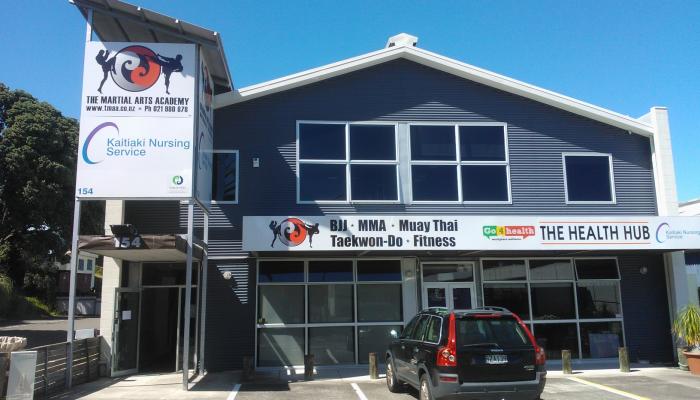 TMAA Tauranga is a world class, clean, safe, family friendly training environment.
We provide 24 hour access, 40+ classes a week for people of any age, skill or fitness level. Our facilities are kitted with all the martial arts training equipment you could desire, including a boxing ring, showers and a store for all your martial arts gear requirements.
Our instructors are highly qualified, with a team of multiple World, European, Pan Pacific and National Champions.
This amazing world class venue is also available for hire, for seminars, workshops and tournaments,...
Welcome to The Martial Arts Academy Papamoa.
TMAA Papamoa is your community oriented facility, right in the middle of the burbs, servicing students from the Mount to Te Puke. We provide high level martial arts instruction in Taekwon-Do, Boxing, Brazilian Jiu Jitsu, Muay Thai and MMA. Our team of instructors deliver classes to all age groups form age 4 years up to youth and Adult classes. We teach people of all skill levels, from absolute beginners up to World Champions. Our facilities are kitted out with a full size boxing ring, a store for all your martial arts gear needs, and 24 hour...