Testimonials
"I can not tell you how much my daughter's confidence has soared this year due to TaeKwon-Do.  At the beginning  of the school year her self esteem was shattered due to being bullied  in Term 1 at school.  But thanks to TKD she has the confidence to  handle herself.  This has been the best thing for her".
Taekwon-Do "Kick Start" Package
When starting a new martial art, some times it's great to get a "kick start", so we are offering these great packages to help you get completely fitted out with all the right gear, and to accelerate your learning by taking some one on one classes with our world class trainers.
KICK START GOLD
KICK START COMBAT

Uniform with belt  $90

2private lessons   $120

Sparring gloves    $80

 

 

 

Ultra Uniform w/beltn  $100

4 Private lessons         $240

Sparring Glove+Boots  $160

Shin guard                     $20

Self defence handbook  $25

Club T-Shirt                    $30

Total Value           $290
Total Value                    $575

Save                     $30

Now Only            $260

Save                              $76

Now Only                      $499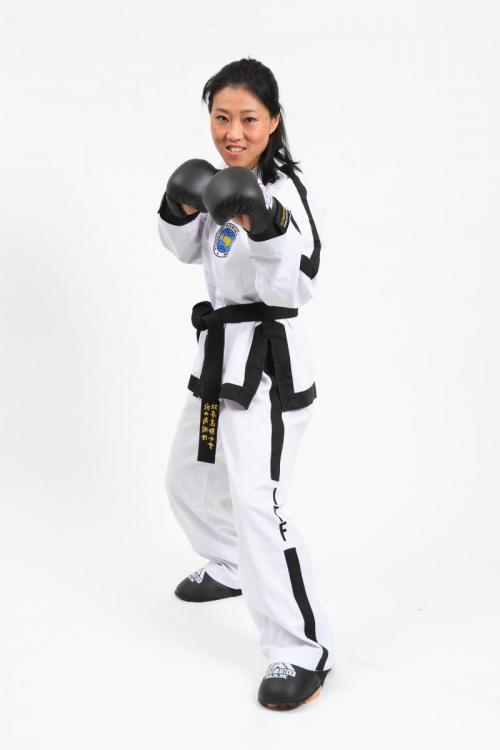 Hwa Rang Club History
The Hwa Rang Taekwon-Do Academy was started on 14 February 2006 by Miss Christine Young and Mr Roman Chirtoca, who had then just moved to Tauranga from London.  
The Hwa Rang Taekwon-Do Academy is named after the Hwa-rang Do. Members of Hwa-rang were chosen and trained to be military leaders and even Kings of the Silla Kingdom.  The Silla Kingdom asserted great dominance over the Korean Peninsula from 57 BC through to 1500 AD.
The best Hwa-rang practitioners were similar to the English knights. Members of the Hwa-rang order were taught military strategy, physical combat skills as well as the principles of human relations, and schooled in intellectual scholarship and the six ways of public service.
The courage and physical abilities of the Hwa-rang Do were legendary in Korean history. 
Today in Kyongju, Korea, the Korean youth can still be trained in the Hwa-rang way.
The Hwa Rang Code
Ms Young-Jasberg instills the warrior spirit in the Hwa Rang Taekwon-Do Academy students of today, and asks them to look back in history and emulate the virtues which made the ancient Hwa-rang strong and formidable. The philosophy of the Academy is to have the highest possible technical standards according to one's abilities, to always behave with high moral integrity and to be part of the community. And of course, for the Academy students to be part of a proud, noble and glorious martial art.
Instructors

Christine started training in Taekwon-Do in 1985 and gained her black belt in 1990.
Christine has cross trained in Aikido and Kyokushinkai Karate whilst at Victoria University, NZ, from 1988 - 1992.
And again in Aikido at Oxford University, England, from 1996 - 1997.
A highlight of being a student of martial arts is to be able to train with many masters, instructors and friends from around the world.
Christine moved to Tauranga in 2006 and started the Hwa Rang Taekwon-Do Academy.
Christine says that the learnings and challenges from taking up Taekwon-do is so vast that there really is something special for everyone. It is more than a hobby or sport but a way of life that instills confidence, a healthier lifestyle and successes supported by a worldwide Taekwon-Do fraternity.