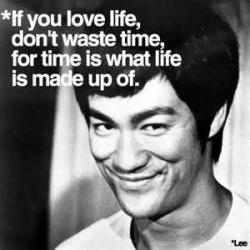 A week in the life of a martial arts instructor
Life is short – eat cream cakes – learn self defense
I arrive back at midnight from a well run boxing fight night.  There was vocal supportive crowd and really good match ups for the night.  We had five fighters from our gym, a few of whom had never boxed before walking in our doors, and they all did themselves proud.  Our head boxing trainer, Kevin Elder, said it best when "at the end of the night we had 3 winners but 5 champions."
I was surprised and worried when husband said I should ring my neighbours even at midnight. They were still up.  I receive the terrible news that two of our neighbours had been killed in a tragic road accident.  We are in shock.  
All of the next day we are distracted and saddened by the sudden loss our neighbours.  Being Sunday I am at Yoga and Acro Yoga classes where I take this time to stretch, flex and reflect.  This ME time is so important to recharge as an instructor.  
It is going to be a hectic week as we start teaching at all our schools again kicking off Term 3.  I have early morning before school classes Monday to Wednesday.   Most of the kids have been learning for more than a year now and they are now disciplined and are progressing well in their skills. 
In my adult Taekwon-Do classes we are preparing for a grading this coming Sunday. In my BJJ life I am preparing for the New Zealand BJJ GI championships on Saturday.  I will be doing extra rolling with my team mates everyday – something we all know we should have started weeks ago, but always better late than never.
With a cloud of frail mortality hanging around I receive cheerful news that my dear friend of 25 years will be visiting me.  Dr Keith Sullivan is a world authority on anti-bullying and he is coming over from Berlin to collaborate on a women's self defense project.  He undertakes a lot research in his works, so I look forward to involving our other TMAA female instructors to create something even better and meaningful in the women's self defense space.
It's midweek, I've survived my heavy teaching work load and managed to be well within my weight for the comp in the weekend.  I promise myself some cream cakes and pastries next week.   I take it easy at class and plan to do more drilling in the next two days before comp.  In breaking news tonight 5 local men are killed in a crash as they finish their shift at the coolstores.   What is up with the Grim Reaper on our roads in the Bay?  Life can be cut short any moment.
I am now determined to encourage a couple more of my students to believe in themselves and take a little risk, train a little harder, push themselves a bit and put themselves up for the dreaded Taekwon-Do grading.  I find with female students they need more confidence in themselves to believe that they are good enough.  We have a very good group of women and teen girls training in Taekwon-Do so I task them with supporting each other and giving each other the confidence they need to show that they can do it.   I am happy I made those little pushes, one student in particular looked terrified at grading, however they all passed!  That was under the testing conditions set by our President of itkd New Zealand who took their examination.
It is a very busy week at the Academy, record numbers at Muay Thai Classes, credit to our Head trainer Ryan.  Record numbers in kids Kung Fu, credit to Erika, Joe and Casey.   We are very excited to welcome a new martial art into our fold.  Riai Aikido taught by 3rd Dan Vance Karena.   I only wish I had extra hours in my week so I could be part of this beautiful defensive martial art.  
I choose to go home.  Being home is also a wonderful thing. We're at work, then at the Academy practising our martial art, then home safely.  This week is showing me not to take anything for granted.  
The girls in my division are nervous about competing. Some even consider pulling out.  I tell them I am nervous too and find it scary just entering, but we're here now, so we just have to give our best.
It's a big deal just to enter, I understand the anxiety now as a beginner, my first BJJ Gi tournament, venturing out into the unknown.  We fear losing, we fear getting hurt. It's better though to have tried and failed, than to have never tried at all.  So well done everyone who is entered.  You're all champions and hope to see you all again next year.
Phew, what a week.  Keep safe and keep training. 
Start training if it is something you have always wondered about.
Christine Young
Martial Arts Instructor
Martial Arts Student