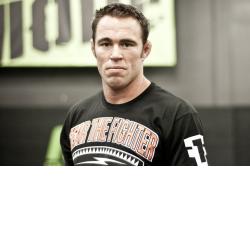 The UFC announced this week that they were cutting Jake Shields, which came as a shock to many in the MMA world. This reminds us of other great fighters who were unceremoniously released after a loss, namely John Fitch, and Yushin Okami.
This act of releasing unquestionably a great fighter, with wins over fighters such as Ed Herman, Damien Maia and Tyrone Woodley raises a number of questions about how the UFC operates. 
Does Jake Shields release make sense?
Is the bottom line more important than having the best fighters on your MMA roster?
What's best, great fighters or great fights?
The answers to these questions depend on your perspective, and whether you believe the economics of running an MMA promotion should out weigh the abilities of your fighters. 
Does Jake Shields release make any sense?
In my opinion, absolutely not, that is if the UFC rankings mean anything. He is still a top 12 welterweight fighter and he has just competed in a bout that has left winner Hector Lombard "in the mix" for welterweight title contention. How do you go from being in the top 10 of your weight division, to being cut in the space of one fight, with out recording a loss in your last four fights?
That's quite easy to answer actually; you have a controversial win over Tyrone Woodley, you fail a drug test against Ed Herman, and you have your arse handed to you by a fighter who is also trying to keep his place on the roster (Hector Lombard).
If you add to this equation, the fact that the UFC paid a fortune for Jake Shields on the back of his victory over Dan Henderson in Strikeforce, and that investment has just not paid off. If Shields had come in and run through either the welterweight or middleweight divisions, we would all be sitting back basking in his glory. But the reality is he has struggled from the outset in the octagon, with only 4 wins from 8 starts, and 3 of those being split decisions. He hasn't exactly set the world on fire, and there lies the UFC's problem. 
They have a fighter who they are contractually obligated to pay big money to every time he sets foot in the cage, and yet he can only draw middle tier competition due to his performances. The fact is Jake Shields in no longer a pay per view draw card, and getting a return on their investment has become a difficult task. They could have used him as a gate keeper, but it seems that the UFC is more interested in developing new talent, than paying too much for declining 35 year old talent, who are not likely to make another run at a title.
The solution... release him from his contract.
Is the bottom line more important than having the best fighters on your MMA roster?
The fan in me says "no"... but the businessman says "of course". 
As a fan I want to know who is the best fighter, and who is next in line. If a fighter is ranked number 12 in a weight class, and there are almost 100 fighters in his division, surely he keeps his place in line, right?
The flip side is if a fighter is going to cost the UFC $120,000 to have him enter the octagon, and he loses, and they can develop 15 new fighters for the same money, are they really going to keep him? All this in a schedule where the UFC is contractually obligated to put on 40 plus events a year, and they need as many fighters as they can get to fill those fight cards. I'm sure the UFC has to think long and hard about keeping any talent that fits this scenario.
Now I hear you say "the UFC makes a fortune, what does it matter, they can afford it". Well without these types of shrewd decisions made by Dana White and the Fertitta brothers, there would be no UFC, and more than likely no MMA for us all to gather around the screen to watch. In a perfect world Nick Diaz would be calling all the shots, the fighters would be rolling in money like movie stars, and we would only ever see the best of the best fighting each other. Unfortunately this would also result in MMA leaving our screens and the MMA die hards having to find a new sport to watch. Economically this decision to cut Jake Shields makes sense, and unfortunately yes the bottom line is more important than having the best fighters on your roster.
The elephant in the room, or "what's best, great fights or great fighters"?
Everybody knows, Jake shields was cut for the same reason as John Fitch and Yushin Okami, he has boring fights, or more accurately put, he is a fantastic grappler who knows how to control someone on the ground. If he was a dynamic striker, or just prepared to go out there and throw caution to the wind like Leonard Garcia or Diego Sanchez, there would be no need for this article.
So what's best, great fights or great fighters? That's easy GREAT FIGHTS... but surely there is room to keep great talent like Jake Shields, John Fitch and Yushin Okami (look out Damien Maia). These guys were all top 10 prior to their last loss and eventual release from the UFC. Yushin Okami was ranked number three, and would have been number one contender with a win. How do you go from number three to out the door on one loss?
The answer is Dana White likes exciting fights, and for that I applaud him. There is nothing worse than sitting through a three or five round snooze fest. I'm not talking about two ground fighters going at it, like John Fitch and Erick Silva did, I'm talking about one ground fighter dominating another for 15-25 minutes and never even getting close to finishing them.
When Dan Hardy used to complain about wrestling "killing MMA" and "they should change the rules", I used to think it was just sour grapes, but now, with so many fight cards on, and so many snooze fests, I get his point. Everyone wants to see a barn burner, Mark Hunt v Big Foot Silva, now that was a fight. Was it technical? Not particularly, definitely not in the later rounds, but damn it was exciting!!!
That's what the fans want to see, and so if Dana White has a strategy for delivering more of those fights, I say "let him do it". 
My heart says keep Jake Shields, but my business side see's the sense in the UFC's decision to release him. With Bellator "focusing on developing their own talent", the bright side of this scenario is that he will probably get picked up by WSOF, which will further deepen their talent pool and make for another MMA promotion which can put on fights with well know and well established fighters. I for one would much rather watch Jake Shields compete than the cast of TUF Nations. Hopefully he finds a good home, as he is a truly skillful fighter.
I'm sure this will rub some people the wrong way, but I believe money comes first for the UFC, and if I look at the whole picture, rightly so.
The Author is a practitioner of Taekwon-Do, BJJ, Muay Thai, and the owner of Bedlam Fight Wear