Kids Martial Arts
TMAA provide a comprehensive range of children's martial arts for all ages, from 2 yrs to 16 yrs. All our classes will challenge your child, and include fitness, technique, self defense, anti bullying strategies and goal setting.Our instructors are more than just trainers, they are mentors, life coaches, confidants, drill sergeants, teachers and friends.. Our instructors will help your child to grow in confidence, develop physically, mentally and academically.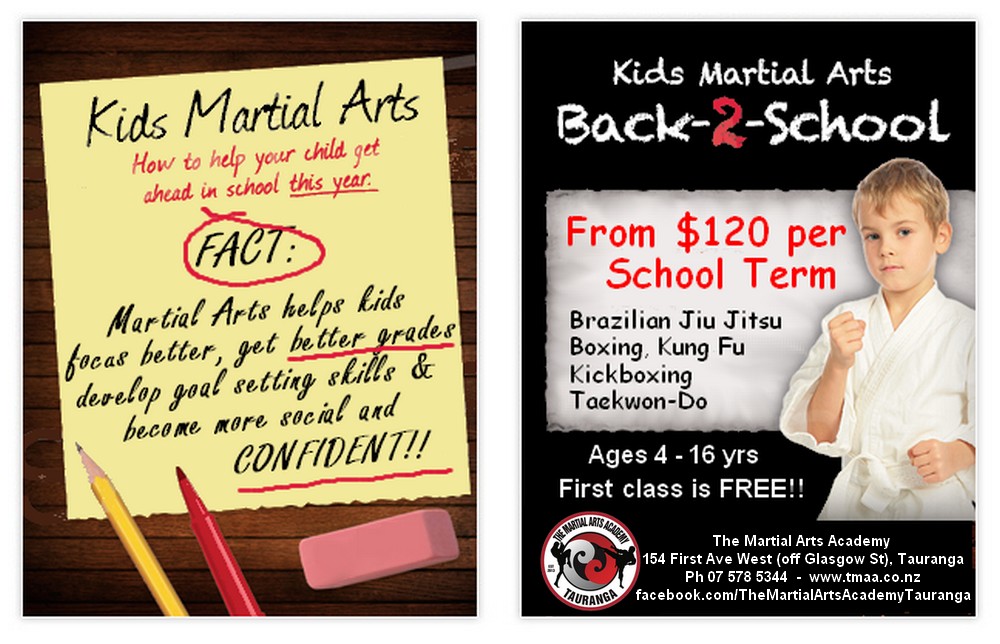 Kids Taekwon-Do
​Taekwon-Do is a traditional Eastern martial art with a focus on dynamic kicking and self defense. Of all our kids classes TKD has the most structure, discipline, goal setting and opportunity to compete. If your child is a bit of a showoff this may be the class for them, with all of its flashy kicks.
Kids Kung Fu
Like TKD, Kung Fu is an eastern martial art with plenty of structure and discipline. Kung Fu has a focus on close quarter hand techniques and self defense. This class is ideal for quiet children looking to grow in confidence, and if they stick at it, eventually they will have the opportunity to train with weapons.
Kids Brazilian Jiu Jitsu
BJJ is a martial art based on grappling. In BJJ kids develop body awareness, and how to control an opponent. BJJ teaches throws and submission techniques with a strong focus on anti bullying and plenty of opportunity for competition. Our BJJ kids classes are broken into age group specific classes (with some exception dependent on size). If your child likes a bit of rough and tumble wrestling, then this is the class for them.
Kids Muay Thai
Muay Thai is kickboxing with a twist, in these classes they learn practical boxing, and kicking, with knees and elbows thrown in. These classes have a substantial fitness component. Muay Thai is ideal for those tuff kids, who want to group up to fast, and don't mind contact sparring (once they are ready). 
Kids MMA
Kids MMA combines aspects of Mauy Thai, Brazilian Jiu Jitsu, Wrestling, Taekwon-Do and Boxing. This class is ideal for kids looking for a challenge, there is a lot of content to learn, so good motor skills are required, kids must be 9yrs old and above. This class suits children who have some experience in a martial art already (but not required). This class is strong in technique, and focuses on building pathways to a finishing technique. This is a new class so presently there is not an option for competition, and there is no sparring yet.
Kids Boxing
Boxing is a science and in these classes kids need to be prepared to train hard, with lots of fitness, and movement. Of all our kids classes this is the class that will teach your child proficient striking. This class is ideal for the thinker, and the strategist.